Image 7 Exercises
1. Here is the fence-ivy.jpg image.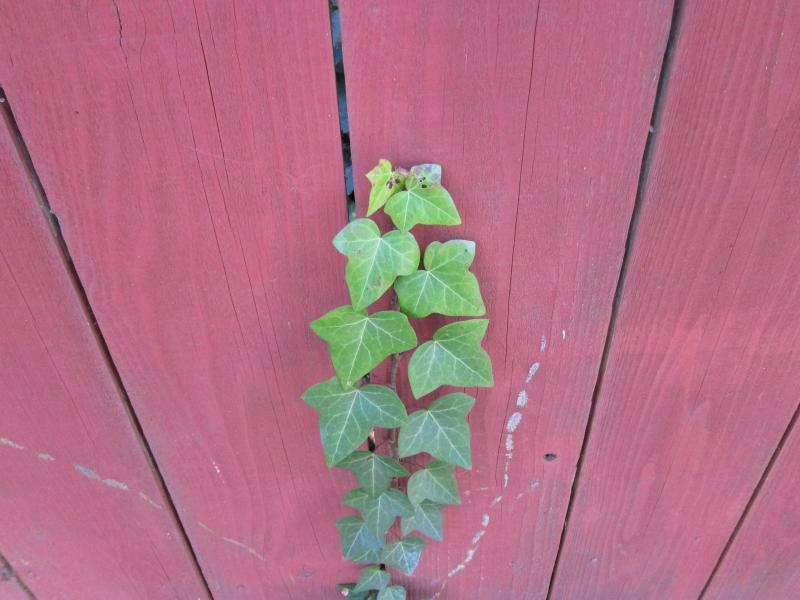 Write code that picks out the pixels of the green leaves in the image (using the > avg * factor technique, as in lecture). For each green pixel identified, set its green value to 0. The result is that the green leaves are changed to a sort of weird purple color, since setting green to 0, we just have red and blue contributing.
2. Here is the stop.jpg image.